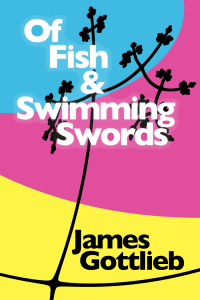 I bit the bullet and pushed my novel out to the Kindle, Nook, and Smashwords stores. Feel free to download a copy and write a review! It's only $2.99, but if you want it for less, comment here sometime in the next week (before August 4th, 2011) with a link to your blog and I'll send you a coupon for Smashwords. The only thing I'll ask in return is that you write a substantive and constructive review on your blog.
It will be two or three weeks before the novel is available in the iBookstore or other stores fed by Smashwords.  I'll post when I see the novel show up in these other stores.
From the blurb:
In a world built around fours, where the trinity of the United States government has been replaced by the Cardinalities of the Muses, Barbara finds a hidden symbol in yet another investigation and suspects foul play. But who can she trust? As she and her family dive into the mystery and horror, they find that they are battling forces that reach to the very core of the world they believe in.
Follow the family of four as they unravel the mystery and discover more about each other.
I used a fairly traditional narrative style that begins as a closed room murder mystery, but I quickly dive into a mix of horror and science fiction exploring conspiracy theory and artificial intelligence. The idea is that a story is a conspiracy theory on the part of the author and reader: the story isn't in the words on the page, but in the connections the reader makes "between the lines" when reading. Part of the mystery is for the reader to figure out.  I don't give a neat ending with everything tied with a bow: all of the clues are in the novel, but I don't have an explicit summary.
I created a world centered on fours: four cardinalities with four colors (which you can see on the cover), four directions, four elements, four symbols. Families are built around four adults instead of our familiar two. There are other fours hidden in the novel that I'll leave for you to discover.
 Enjoy! And let me know what you think.